---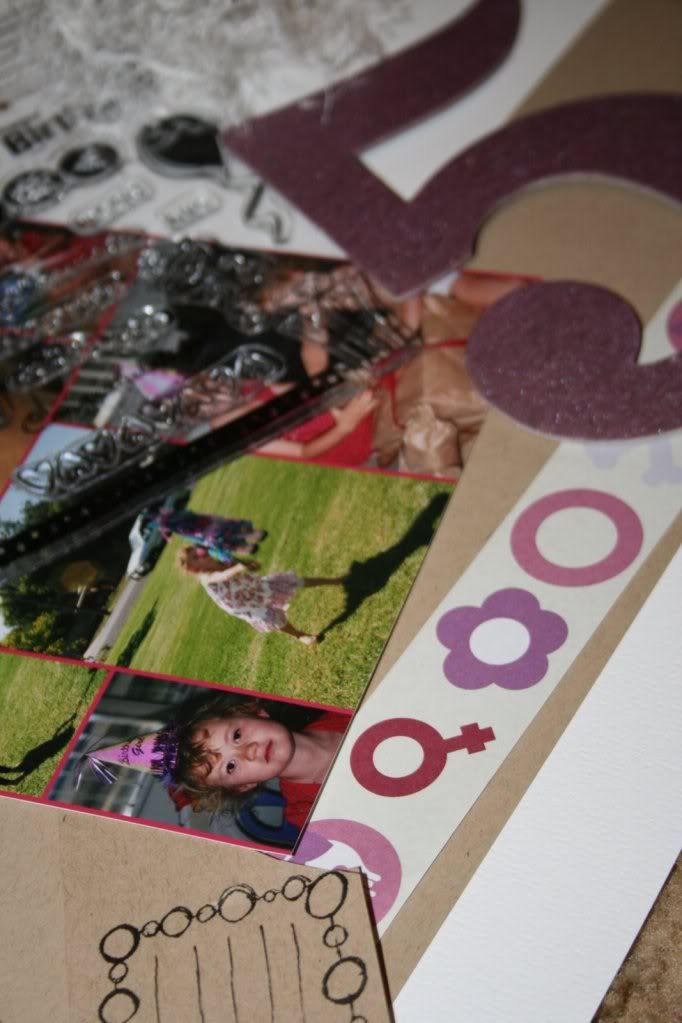 Well this is more of a sneak of what we will be using

You will need

1 piece of cardstock

a strip of cardstock about 5 inches x 12 inches

a strip of patterned paper about 1 inch x 12 inches

a huge chipboard number or letter

word stamps or decorative - we will be using this as a border

ribbon, fringing or something frilly eg lace or that felt ribbon flowery stuff
Your photo needs to be quite big. Mine is 15cm x 15cm square collage (so you can use 4 small photos or 2 medium ones)

Glimmermist or paint - this is not a necessity as you could use patterned paper to decorate your raw chipboard number or letter.

Journaling block

alphas of your choice for your title.

Now I would love you to join me at 8.30pm - surely the kids will be tucked up in bed by then.