Well, just sharing a few pictures of our Christmas.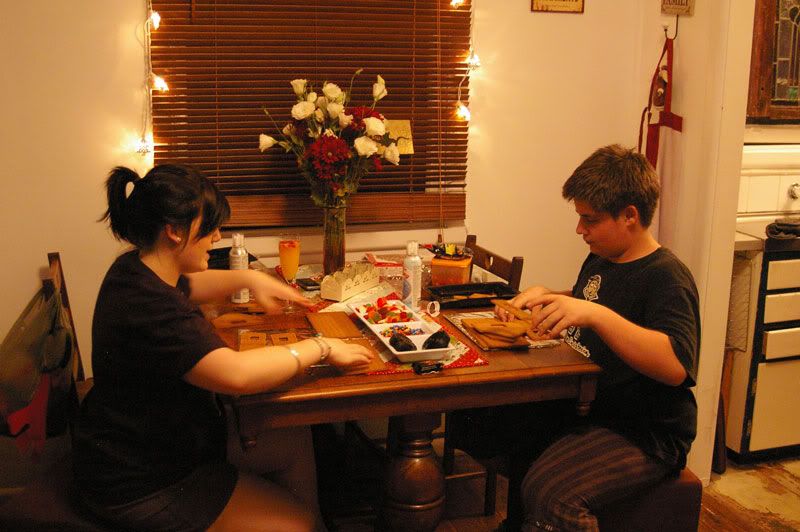 My new tradition of decorating Gingerbread Houses on Christmas Eve was a huge success and just what Bianca needed to chill out with a glass of champers after a few huge long shifts at work.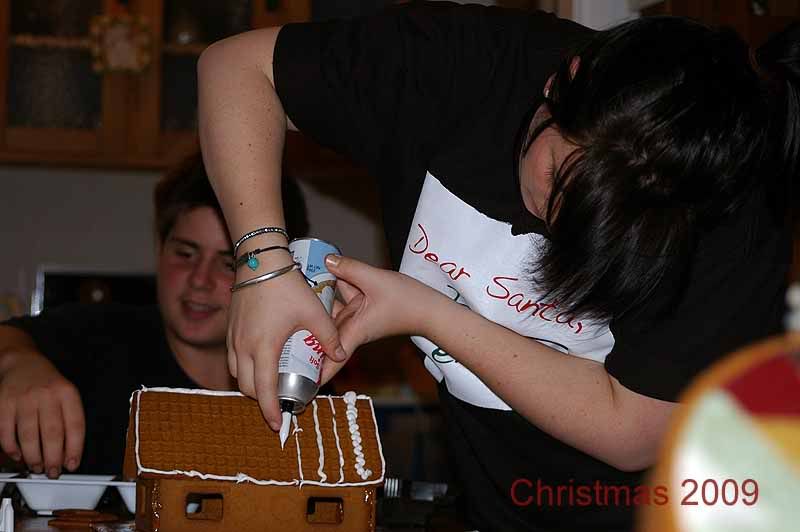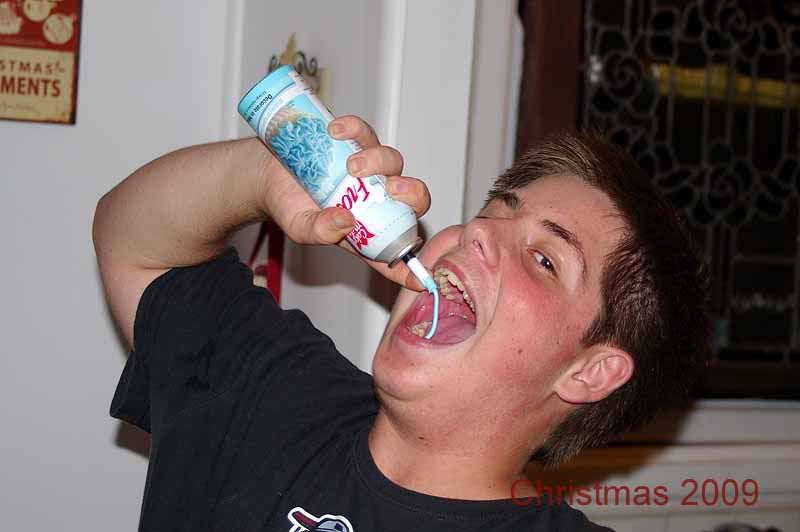 Dylan really enjoyed of course and over indulged on both icing...yes his bottle ran out.....and well just check out the house.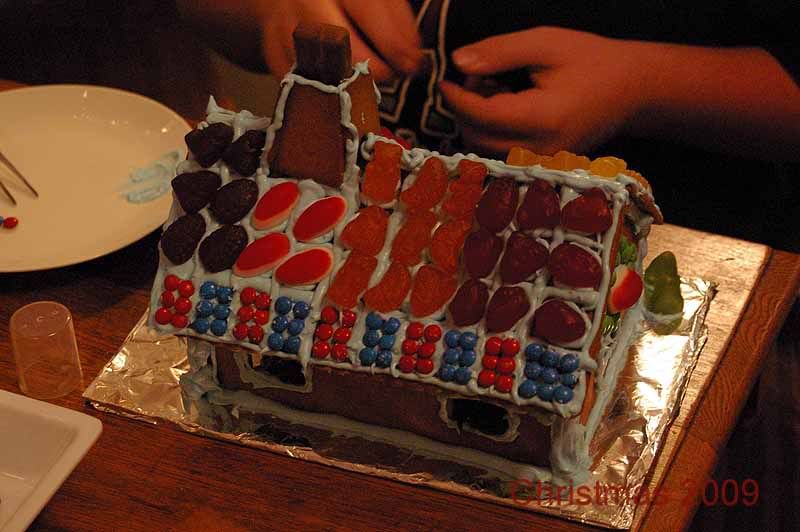 and well the house couldn't stand the weight of it all.....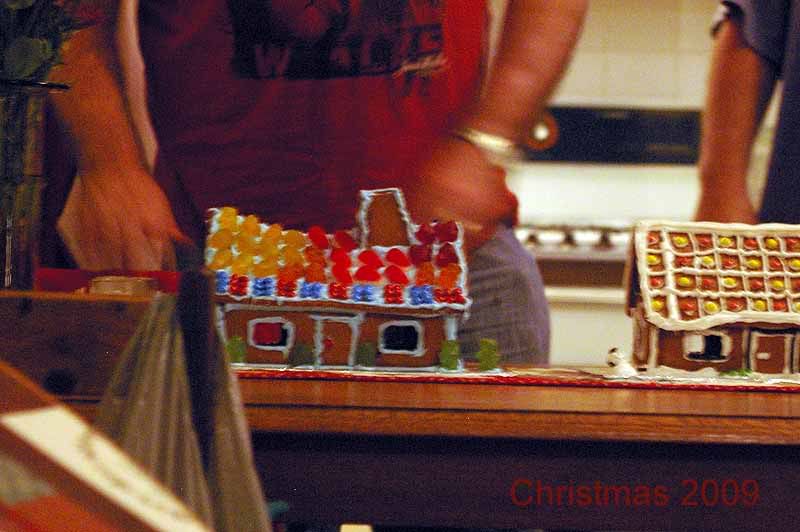 and sadly Bianca's collapsed on Christmas day, well with the humidity....but of course they still ate them.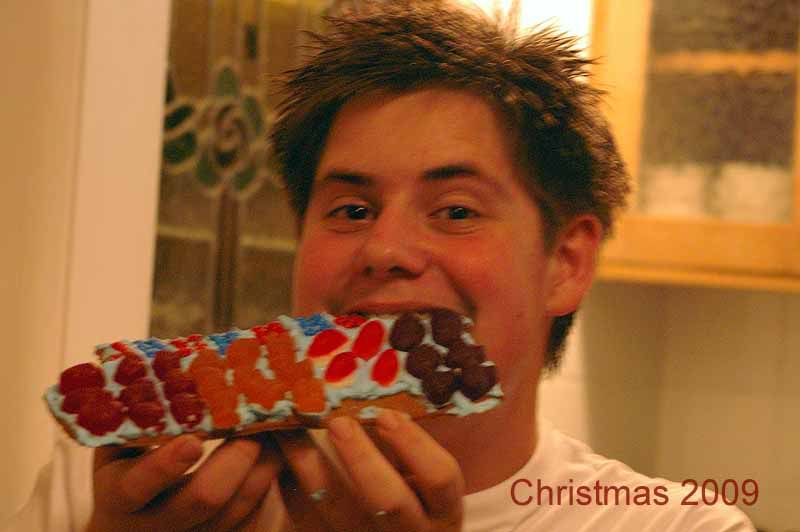 Then the family started arriving, so it was time for "the book"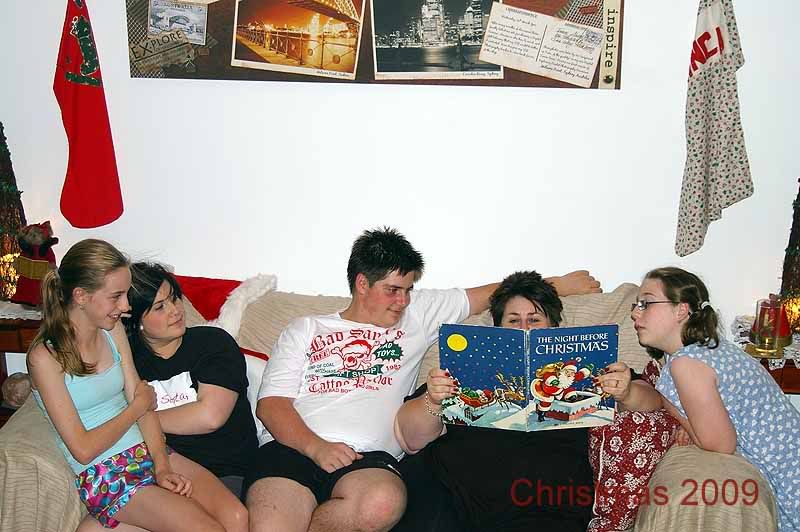 With Brian working from 7am to 7pm on Christmas day, it was all up at 4am to do a little opening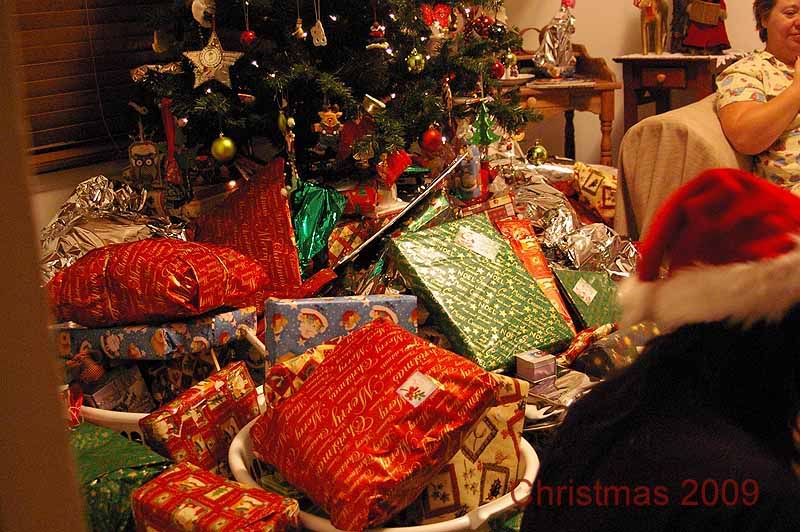 He missed out on these traditional beauties too, nothing like a early morning start....Kahlua and Cream at 5am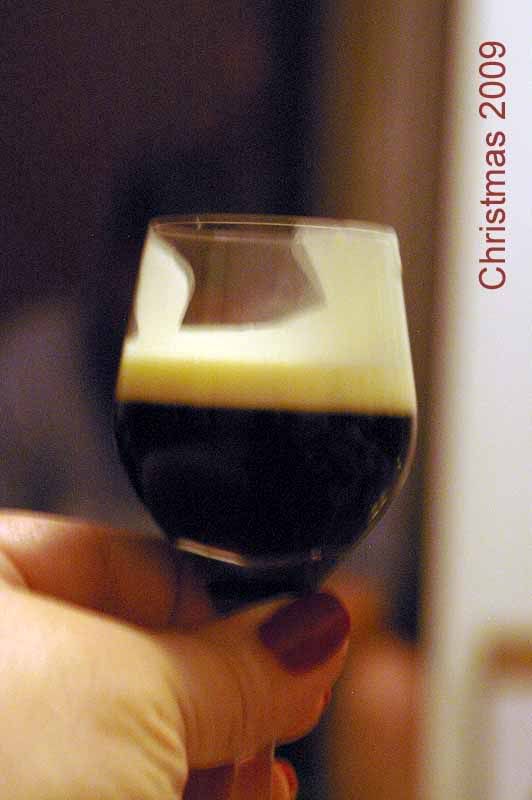 Then it was gay Eggs - and well a new version for the none egg eaters, ham and beans..... outside at 6am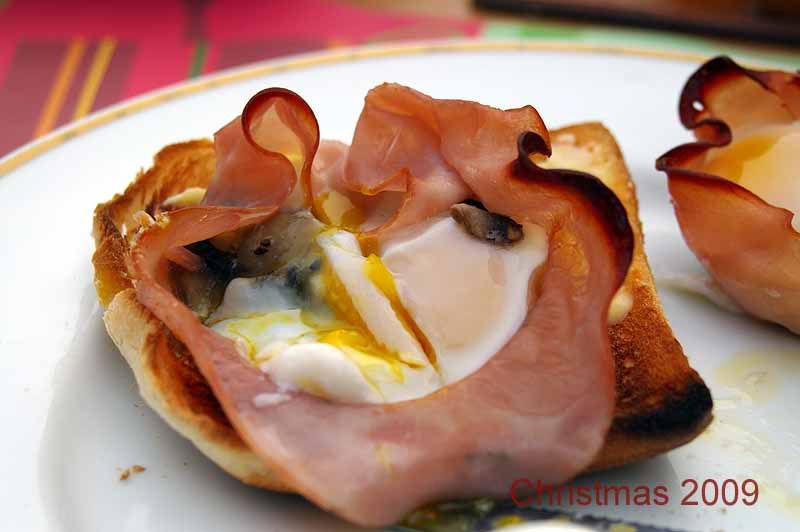 Then a little more opening of gifts, after the dishes were done. Then the ham was in the BBQ cooking whilst Dad tackled his first deboning of a turkey buff.....very proud he did well, and we all agreed it was the best Turkey we have ever had....so its a keeper recipe....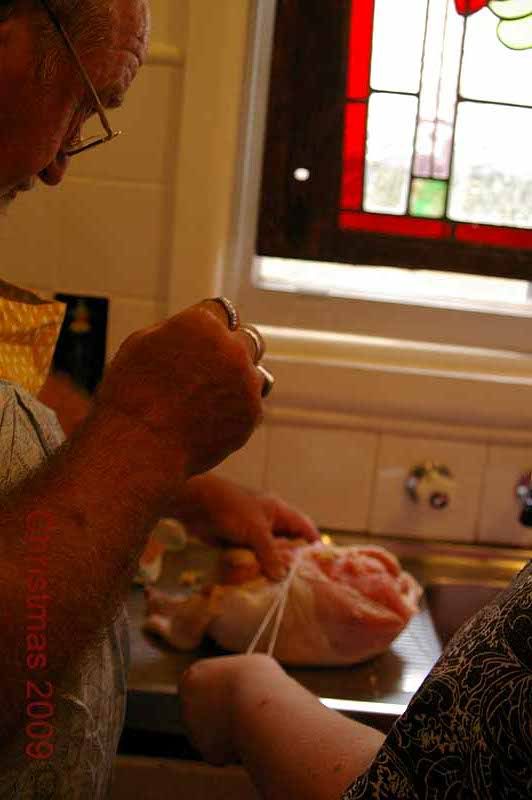 This is Dad and I trussing it all up after it was stuffed.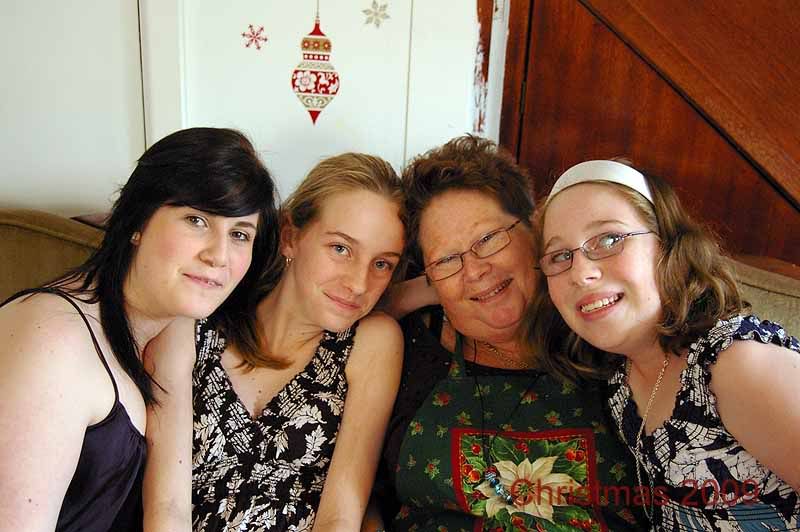 Mum and the girls, posing for photos.
The cooking was a all in affair, which was great, I think we all took turns basting that Ham.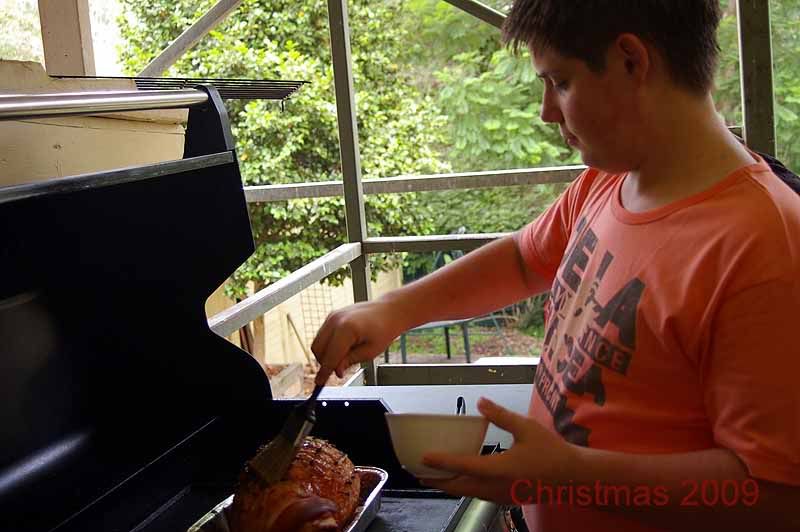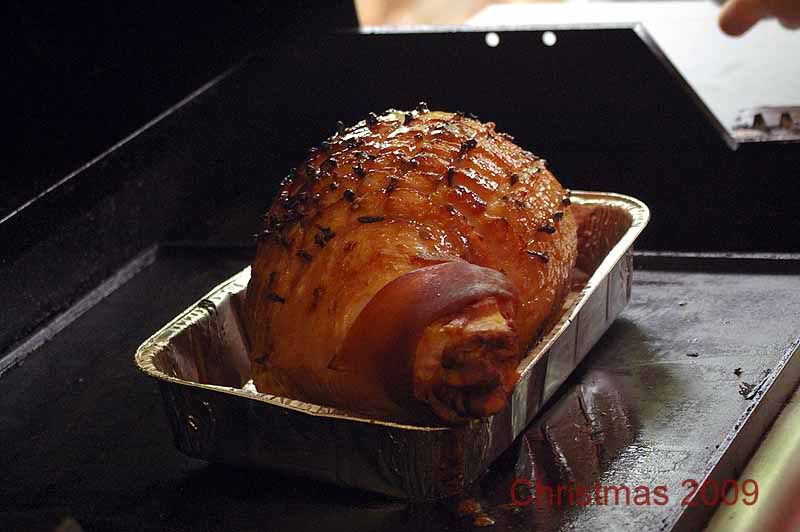 Table was set outside, we decided to risk it.....well we managed to eat, before the heavens opened, but the table was pretty and just check out that food....more than enough...yes we are still eating leftovers.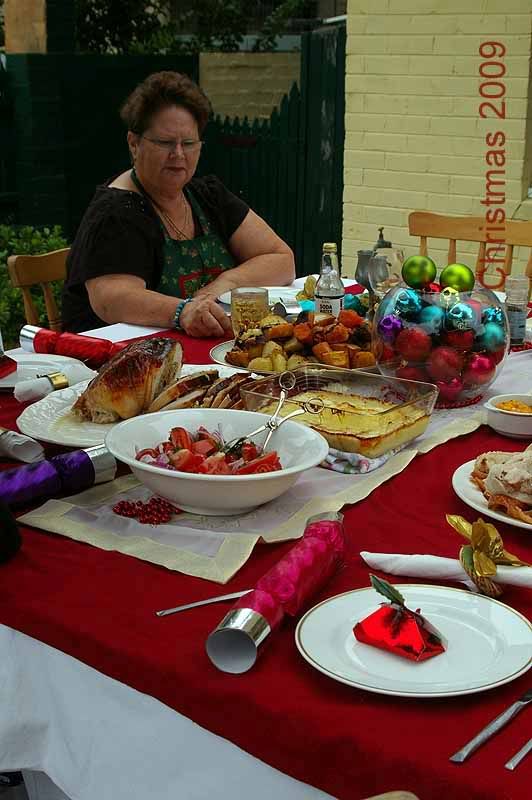 Rain crashed so we had to set the table and move on inside....so here is the indoor table move....for dessert. Flaming pudding and custard.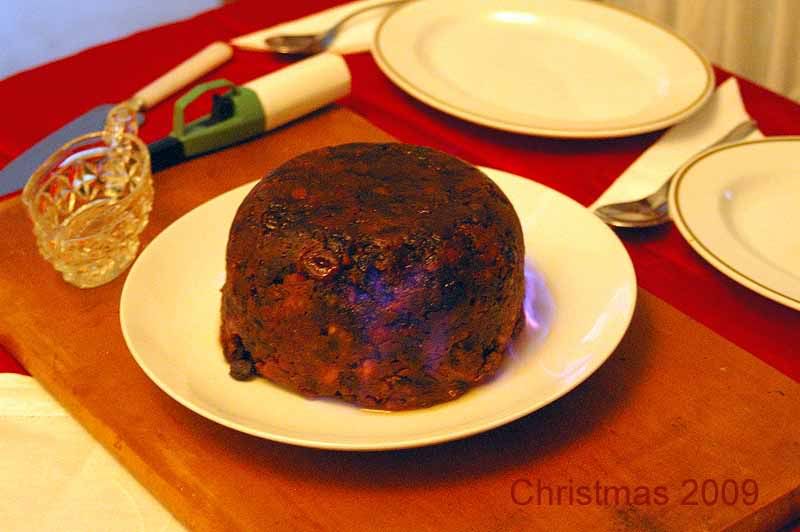 Then it was all up and at it again.....Boxing Day 13 for lunch....inside this time....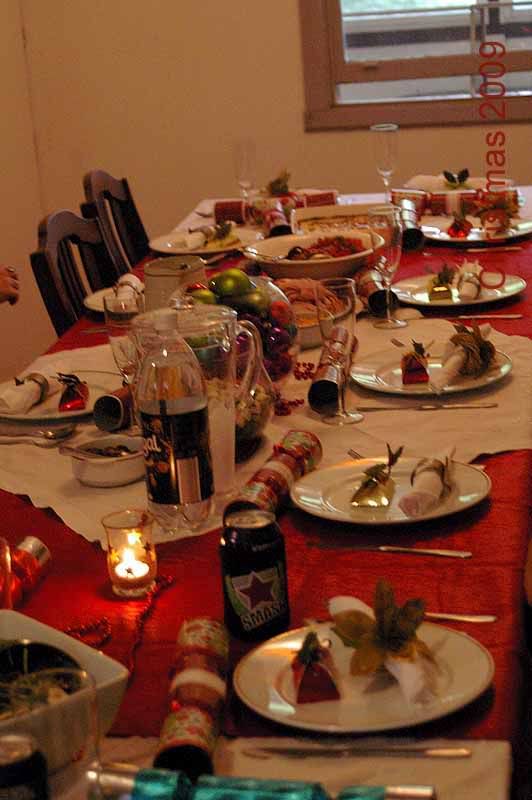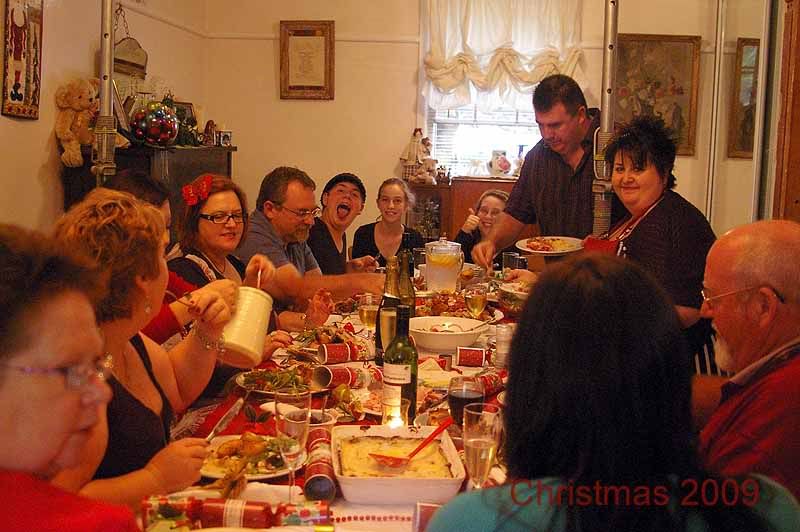 and Traditional Boxing Day dessert for us......Trifle....yummo